Are you an avid reader? Or simply looking for an opportunity to enter the world of books? Then you have come to the right place. I wholeheartedly promote books written by women, for women.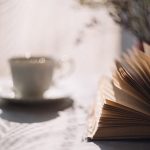 I'm always open to feedback, questions, suggestions on books, or any other messages you would want to share. Feel free to contact me using the information below.
For general inquiries about my blog, mission, and vision you can simply click here.
Note that since this is a personal blog, monetization is not required and therefore advertisements are closed.